KNXVision Studio and Classic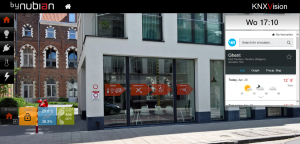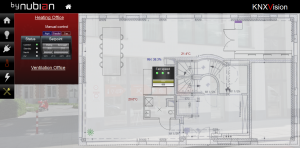 With our user friendly KNXVision software you can easily create a clear visualization of your building(s).
With the KNX Vision Studio you can choose a range of graphic and logical elements to build up your project pages. You can import group adresses (e.g. from ETSx or Excel), test your project offline and download the logical functions into the KNXNode.
The KNXVision Classic carries out your project.
A selection of the more popular features:
Binary logic (up to 32 inputs per logic gate )

Delay /stair/ clock

Gate /scene/ sequence

Mathematical/ hysteresis/ transformer

Email /MQTT (IoT protocol )

TCP /UDP messages